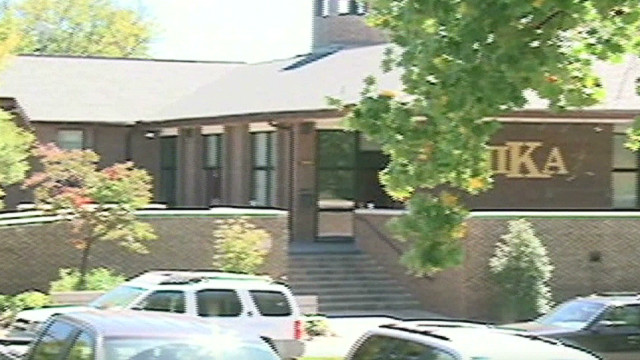 Nobody hazes anymore.
I can't make this stuff up. A Pi Kappa Alpha (PIKE) fraternity member, Alexander Broughton, was reportedly hospitalized after he almost died from buttchugging alcohol.  The hospital said it appeared he had been sodomized and the police found lots of blood stains in places one would normally park an ass, as well as wine in plastic baggies in the frat house.  One interviewed brother had blood on the back of his underwear.  Now the frat and their attorney have held a press conference in the center of the University of Tennessee campus to deny the allegations. According to them, it was just a 'Tour de Franzia' that got a little out of hand.
Watch the bizarre press conference at: http://cnn.com/video/#/video/health/2012/09/26/exp-jvm-alcohol-enemas.hln
Read the entire police report here: http://www.documentcloud.org/documents/442019-alexander-broughtons-statement-to-ut-police-and.html
It's hysterical, especially the way the fraternity president started reciting the fraternity bylaws when the police contacted him about the buttchugging.